Students go all out on Club Day

3

min read
Balloons, posters, and candy were placed on the tables, and eager club members put on music  and dance performances in an attempt  to lure in fresh meat.
Decorated tables covered the Main Quad at De Anza College while students swarmed around asking questions, signing clipboards and moving from table to table.
More than 69 clubs were set up from 11 a.m. to 1 p.m. on Thursday, April 25 for De Anza's quarterly Club Day.
With up to ten tables lined up along the outer and inner perimiter of the quad and students vouching for their club at each corner, the desicion of which clubs to explore and join could be overwhelming.
In spite of the club overload, some groups managed to stand  out from the rest.
PSYCHOLOGY CLUB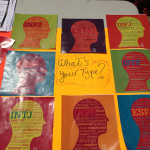 De Anza's Pyschology Club focuses on anything that associates  with the brain and school said the club's Inter club council representative Jenna Geitan, 19 and a liberal arts major.
Currently over 40 members are apart of the club and meet up to discuss how to handle the stresses that come with being a student and also social issues that are affected by psychology.
"We discuss all manners of the mind and relate it to school and how to manage your own mind in school." Geitan said.
For activities the group watches movies and documentaries that revolve around psychology and the working of the mind , and attend educational conferences like TED Talks.
Psychology club meets Tuesdays 11:30 a.m. to 12:30 p.m. in the Student Council Chambers Room A.
DE ANZA FILM SOCIETY
De Anza Film Society was revived on campus a year and a half ago said member Jenna Carrender, 21, major undeclared.
Around 30 current members are involved said club president Jorge Sanchez.
Activities include attending local film festivals like Cinequest; discussing roles in the film industry; covering independent, foriegn and political films and creating films.
"I have made a few [films] myself and it's a lot of fun even though I have no experience," Carrender said.
Students are interested in film as a hobby but not as a career, shouldn't hesitate to join, Sanchez said.
The De Anza film society is not for film majors only.
Sanchez said one of the clubs' goals is to help students who are debating whether or not to pursue a film major by giving them a taste of what the major is like.
"We're trying to appeal not just to film students but to all artists," said Sanchez. "It's kind of an art hub,"
De Anza Film Society meets Fridays at 12:30 p.m. in A-81.
 PAPUA'S PROSTHETICS M.D.
Papua's Prosthetics M.D purpose is to gain funds for Stanford and Papua's Prosthetics while learning about science.
Club members also earn credits and community service hours from participating in certain club events.
"We have fun helping people out and learn about the health and medical care field," said club treasurer Leslie Luong.
Papua's Prosthetics M.D. meets every other Fridays from 2:30 p.m. to 3:30 p.m. in L – 49.