La Voz Editorial Board

March 23, 2019
Student journalism is more than just another major. For us at La Voz News, journalism is not just something we want to pursue, but something we have to. A working government needs journalists to hold people in power accountable and everyone, specifically younger generations, must understand the importance ...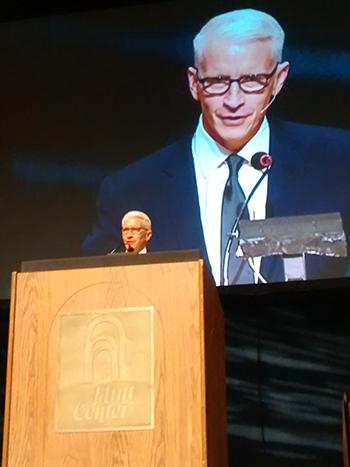 Elizabeth Rodriguez, Staff Writer

January 23, 2015
CNN news anchor Anderson Cooper spoke about his affluent upbringing, reporting in war zones and gave advice about pursuing personal and academic goals to a crowd at the De Anza College Flint Center Wednesday, Jan. 21. Cooper discussed his affluent upbringing as the son of artist and denim jeans designer...