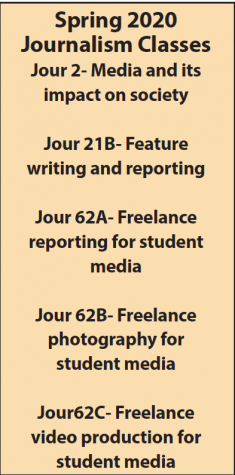 Taylor Park, Staff Reporter

March 16, 2020
Journalism has an integral part in today's society especially through the development of social media in the past years. We rely on the news to educate us about what is happening in the world. Journalism brings us stories from our own community to all around the world whether it be about politics,...
La Voz Editorial Board

March 23, 2019
Student journalism is more than just another major. For us at La Voz News, journalism is not just something we want to pursue, but something we have to. A working government needs journalists to hold people in power accountable and everyone, specifically younger generations, must understand the importance ...