Talia Alvarez, staff writer

March 9, 2015
De Anza College students, student senators, and political science instructors traveled to Sacramento on Monday March 2 to speak to South Bay Assemblyman Evan Low and State Sen. Jim Beall as part of the March in March rally. Students and political science instructors Nicky Gonzalez Yuen, Jim Nguyen,...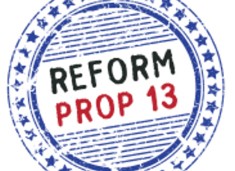 Jay Serrano, Freelance Writer

February 18, 2015
Proposition 13, a series of tax reforms passed in 1978, is the single worst thing to happen to the California education system, ever. Protections for homeowners are necessary and should stay, but the numerous corporate loopholes need to go. These corporate loopholes deprive the California educational...