Proposition 13 outdated, requires change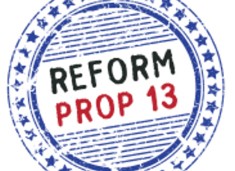 Proposition 13, a series of tax reforms passed in 1978, is the single worst thing to happen to the California education system, ever. Protections for homeowners are necessary and should stay, but the numerous corporate loopholes need to go.
These corporate loopholes deprive the California educational system of roughly $6 billion  every year.
Prop. 13 desperately needs to be reformed so the California educational system, from kindergarten to college, can once again thrive.
The only way that corporate loopholes will ever be fixed is through student activism.
That's why De Anza College's Public Policy School hosted the Fund Our Future event in the Fireside Room on Feb. 10. The goal was to get students involved in various jobs needed to get a proposal to close the corporate loopholes on the ballot in November of 2016.
If you were unable to attend the meeting, don't worry; it is not too late to get involved.
Public Policy School could still use more help distributing and signing petitions and raising on-campus awareness about Proposition 13 reform. To get involved come by the Fund Our Future follow up event.
The next event will be on Tuesday, Feb. 17, at 12:30 p.m. in the East Cottage, located right next to the California History Center.
Other opportunities include March in March, when student and teacher groups from across the state will hold a march supporting education on March 2. Prop. 13 reform and the need for more money in education will be discussed. Go to Deanza.edu then go to the DASB Senate page and look under Student Rights and Services for more details.
Also, Evolve-CA is a San Francisco-based, mostly volunteer group that is working to close the corporate loopholes created by Prop. 13. For more information check out their website at www.evolve-ca.org.