Shiri Marwaha, Staff Reporter

March 21, 2019
Instrumental music in the background helps you study better and increases productivity, especially with finals around the corner. Studying in silence is too eerie but at the same time catchy lyrics are too distracting, and the last thing you want is crucial studying hours lost. This is why jazz and cl...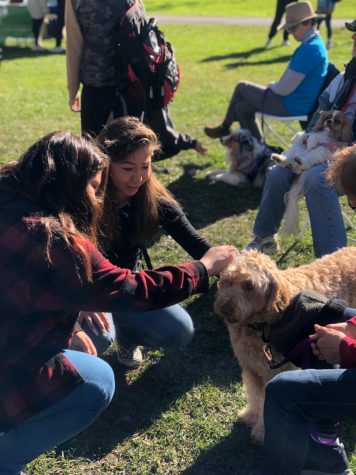 Abby Hou, Staff Reporter

December 10, 2018
In an effort to help minimize De Anza College students' finals-week stress, De Anza Student Health Center hosted 'Chill City' on Thurs. Nov. 6. Students were able to meet therapy dogs from the organization, ''Furry Friends,'' while Health Services provided free energy bars, lollipops and bubble canisters, helping reduce the stress of...