Abhiram Rishi Prattipati, Staff Reporter

May 7, 2019
Students can now register in transfer level courses such as EWRT 1A, precalculus, and statistics without taking any prerequisites and placement tests with the AB705 bill. The bill requires community colleges to "maximize the probability that the student will enter and complete transfer-level co...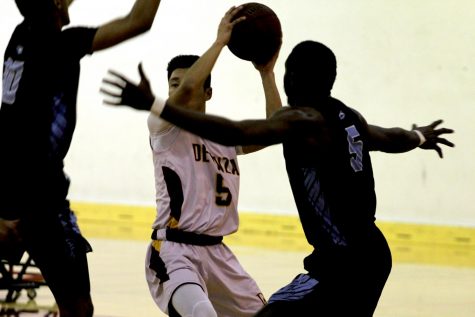 Gabriel Barrenechea, Staff Reporter

February 7, 2019
The De Anza College Men's Basketball fell short in beating Cabrillo College Jan. 23, losing 81-75. The game was of high energy and was filled with potential highlight reels throughout the match. Dominic Simpkins stood out above the rest, as he dominated by notching a double-double with an astounding...