Accommodating moms on campus

2

min read
De Anza College gets its first lactation room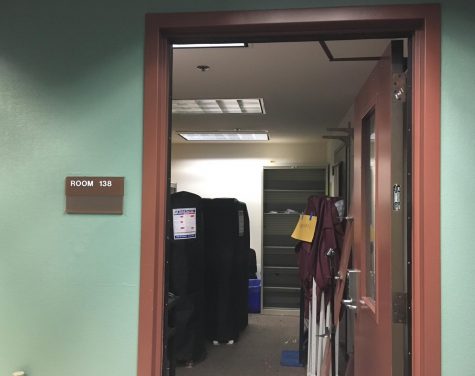 A storage room across from the Extended Opportunities Programs and Services office, will be converted into a private space for nursing mothers to use for pumping breast milk.
"We will be cleaning out, repainting, refinishing and adding new floors starting March 11," said Pam Grey, acting vice president of Administrative Services, "We're hoping it's completed during Spring quarter."
The idea to develop a lactation room was brought up several times over the last three years, is just now being implemented, said Tina Lockwood, Furniture, Fixtures and Equipment coordinator.
"In the past, the main obstacle to creating a student lactation room was the lack of available space," said Lockwood.
Lockwood and Grey said they worked very closely with the Office of College Life to arrange the logistics for the room.
"There's never been anything like that here," said Karen Villalba, assistant director of the Child Development Center. "I think it's a wonderful thing to be able to offer that to our students."
Maritza Fuentes, administrative assistant at the CDC, said that the room will be of great use to students. In the past, Fuentes said she offered her office to students.
"It's been hard for us when there isn't a designated room for them, and they ask us where they can go," Fuentes said.
My Do, 35, journalism major, said she would pump breast milk inside her car.
"Pumping while I was in school when my baby was only 3-months-old was tough," Do said.
"There was nowhere to go," she said. "I'm glad that women in the administration are addressing these concerns, it could've saved me a lot of stress."
Disclamer: My Do is a copy editor at La Voz News.