Lifetime Fitness and Wellness Center sent to viability review

2

min read
Hang on for a minute...we're trying to find some more stories you might like.
De Anza's Instructional Planning and Budget Team voted to send the Lifetime Fitness and Wellness Center community education program for viability review on May 22 and voted to request hiring an additional chemistry instructor to meet student demand.
The Wellness Center sells memberships to students and the community for personal use and is also used for certain kinesiology courses. The kinesiology department would decide how the facility is used if the community program was to be eliminated.
IPBT talked about about the center's sustainability issues and alternatives for students or community members to apply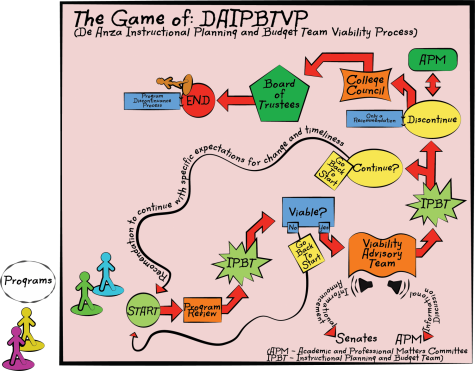 for gym memberships off-campus.
"There's a lot of questions of: 'Can we keep doing this from a community standpoint?' because of the people-power it takes to maintain all the things that happen with registration and logistics," said Lorrie Ranck, associate vice president of instruction.
IPBT also voted to request adding an additional chemistry faculty member to the 2018-2019 faculty hiring list, based on the appeal of two current job candidates and student demand for chemistry courses.
"My biggest fear is that the district may go into a hiring freeze," said Christina Espinosa-Pieb, vice president of instruction and IPBT co-chair. "If that happens, we lost the opportunity to possibly just give ourselves two chemists, which I think our students really need."
Espinosa-Pieb said decisions about eliminations may occur in the future, with the instructional budget deficit affecting the part-time faculty budget and full-time faculty losing overload classes due to contractual obligations.
"When people start to feel this, they're going to think 'Yes, things are going to have to start going.'" Espinosa-Pieb said. "We can't stay the same size at this point, we just don't have enough enrollment to stay the same size."
The series of closed-door discussions with the Viability Advisory Team were held the past two weeks.
IPBT will review the recommendations made before being sent to College Council.