4 Elements Hip Hop Club hosts open mic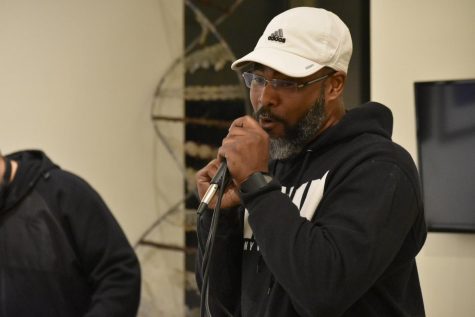 4 Elements Hip-Hop Club held an event hosted by McTate Stroman at the Euphrat Museum of Art, continuing the 10 year tradition of hosting Open Mic Night on the First Thursday of each month.
Performing artists arrived to sing, play instruments, rap over beats, freestyle, and conduct slam poetry along with stand up comedy.
All of the artists who had displayed their art at the event were looking to take their careers as far as they could go, and were helping to build a local art community center at De Anza College.
Damon Ong, 22, communications major, brought along his acoustic guitar and performed self-made ballads as well as a cover of the R&B song "Redbone" by Childish Gambino.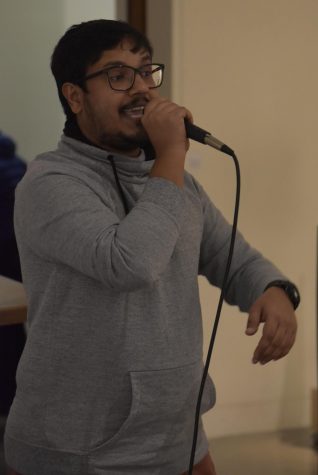 When asked about his inspiration to pick up the guitar, Ong said "When I was younger my dad had bought me a guitar, and I mostly grew up on rock. My favorite artists include Pink Floyd, and Kendrick Lamar."
Jonathan Ortega, under the stage name Lil Tega, showcased his two years of experience in rapping. Ortega said that he was going to be performing repertoires in San Francisco, where companies such as Warner Bros. and Universal Music Group will send representatives.
"The hardest times in your life, are the best times to write, " said Lil Tega.
4 Elements Hip-Hop Club hosted the event to draw attention towards their own club activities.
Their club members enjoy activities such as breakdancing, learning how to make graffiti, DJing, and emceeing for entertainment purposes.
DISCLAIMER: Damon Ong is the sports editor for La Voz.