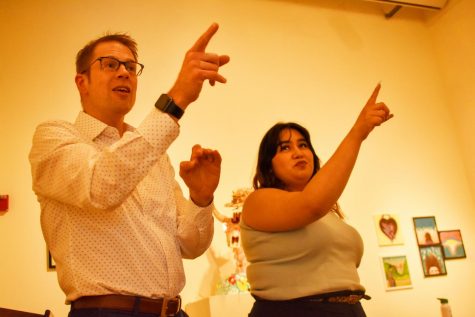 Dominique Evangelista, Staff Reporter

May 31, 2019
The 4 Elements Hip Hop Club held their monthly open mic event at the Euphrat Museum on May 2 with a new colorful background stage of student crafted art. For ten years, McTate Stroman has been the host of each open mic event. Stroman shared original works requested by people in the crowd. Th...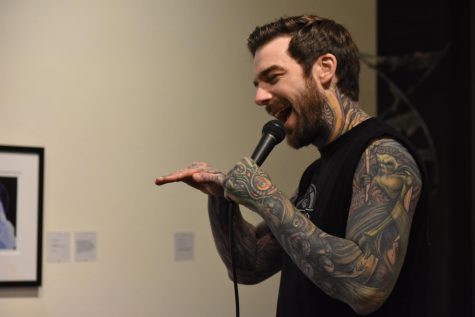 Kyle McDonald, Staff Reporter

February 24, 2019
4 Elements Hip-Hop Club held an event hosted by McTate Stroman at the Euphrat Museum of Art, continuing the 10 year tradition of hosting Open Mic Night on the First Thursday of each month. Performing artists arrived to sing, play instruments, rap over beats, freestyle, and conduct slam poetry along with stand up comedy. All of the artists who had ...