Francisco Medina and Aaron Mata

July 1, 2019
Local artists perform at De Anza College's Open Mic Night, hosted by McTate Stroman.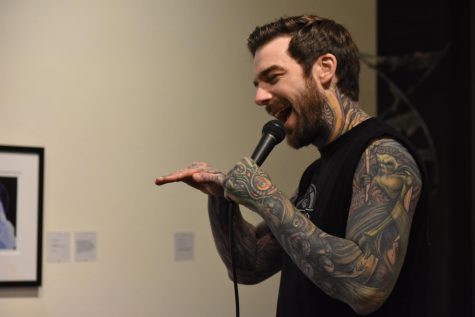 Kyle McDonald, Staff Reporter

February 24, 2019
4 Elements Hip-Hop Club held an event hosted by McTate Stroman at the Euphrat Museum of Art, continuing the 10 year tradition of hosting Open Mic Night on the First Thursday of each month. Performing artists arrived to sing, play instruments, rap over beats, freestyle, and conduct slam poetry along with stand up comedy. All of the artists who had ...