Cafe Stritch, for the late night coffee lovers

2

min read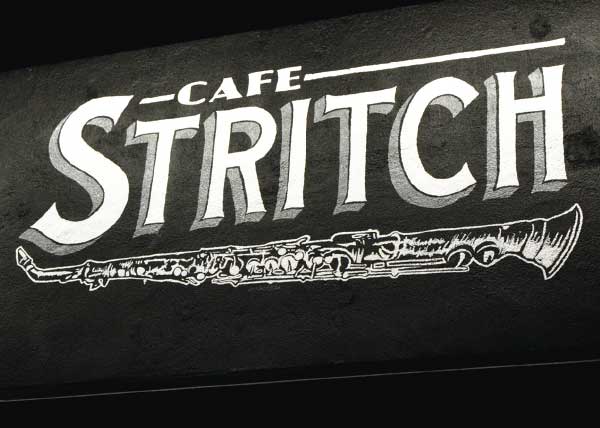 Downtown San Jose is not only the home of San Jose State University, it is also the home to many interesting and cool places to study, eat, and hangout with friends.
One of these locations is Café Stritch, which is found on First Street in Downtown San Jose.
Unlike most cafés, Café Stritch is open from the late afternoon till the wee hours of the morning.
They're open on Wednesdays, Thursdays, and Fridays from 4 p.m. to 2 a.m. and Sundays from 4 p.m. to midnight.
Being  open at later hours is convenient for not only students, but for many other people who are nocturnal and are more active at night.
"Coming here is really convenient since I have school and work during the day," said 21-year-old SJSU student Diana Tseng.
The menu at Café Stritch consists of many tasty and affordable dishes that one can enjoy alone or with friends.
They have a wide array of delicious foods from salads to soups to burgers and all for affordable prices.
Café Stritch also has a variety of alcoholic beverages to choose from at their bar, and their pour over coffee is definitely popular among the students that go there.
"The food here is great! I always get the French dip sandwich with a side of clam chowder! It always hits the spot when I come here," Tseng said.
Another concept that makes Café Stritch stand out from other cafés is that the place itself is more on the darker side. Their lights are dimmed, making the atmosphere cozier and more relaxed.
Having their lights dimmed down gives off the perfect vibe for the musicians that play there. Yes, they have live jazz performances every night.
"I always come here with my friends to grab a beer and listen to the musicians that perform here," 22-year-old Danny Williams, a Café Stritch regular said.
In addition to having plenty of seats to enjoy the jazz musicians on the main floor, there's also a second floor where you can have a bird's-eye-view of the café as well as outside seating.
Café Stritch is filled with friendly staff, delicious food, and soothing music. It's the perfect getaway to do some studying or even hang out with friends. Be sure to check it out at 374 South First Street in downtown San Jose.