Ruby Veloz, Staff Reporter

February 18, 2020
Start to finish: 20 minutes Servings: 4 Choice of grains (Recommendation: Trader Joe's Harvest Grain Blend) 1 bundle of asparagus 3 tablespoons olive oil 2 peaches 2 lemons 1 bunch of cilantro Balsamic vinegar Salt and ground black pepper Balsamic vinegar 2 large avoca...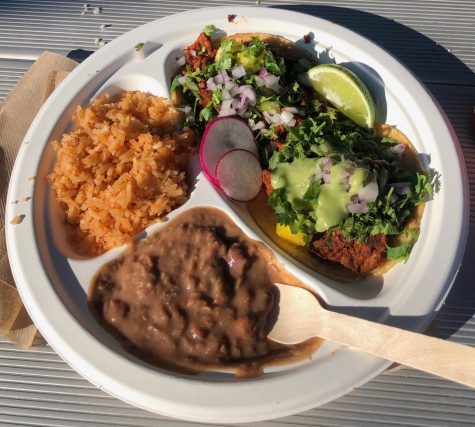 Joshua Aplaon, Staff Reporter

October 15, 2019
Vegan Veganos, a Mexican-inspired street food truck, is a mouthful and can instill fear. Vegan Mexican-inspired food? Most people would never think to try it. But the pop up truck, based in San Jose, travels around the Bay Area and sells their food all while trying to spread the message of becoming ...