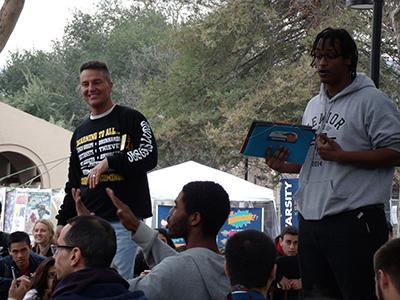 Steven Hall, Web Editor

January 16, 2015
The main quad came alive with the sound of loud voices and people yelling in the early afternoon as De Anza College was visited by street preachers from Cry to God Ministries on Jan. 8. "I actually came later, but what caught my attention was the hatred that he was preaching," said Safa Ben-Harchache,...
Jason Leung, Staff Writer

April 21, 2013
President Barack Obama complimented California Attorney General Kamala Harris' looks in a fundraising event a few weeks ago. Unsurprisingly, the casual comment was blown way out of proportion by the public as some immediately jumped on the bandwagon and accused Obama of being sexist. "It's...