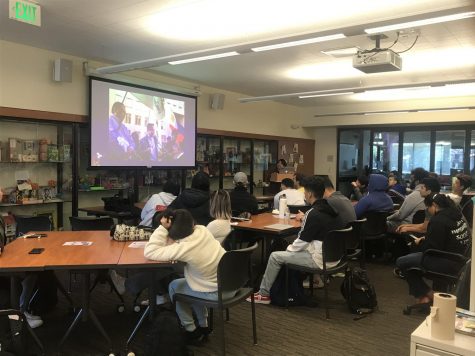 Anthony Lucido, Staff Reporter

March 10, 2020
De Anza celebrates Philippine Solidarity Week and teaches students about Filipino history. Guest speakers from Bayan U.S.A. and the Malaya Movement came to speak about the ongoing movements from the Filipino people for genuine independence and national liberation on Feb. 11 and Feb. 12. "Often...
Mark Aquino, Staff Writer

December 2, 2013
De Anza College students are among those helping relief efforts for Typhoon Haiyan, which occurred on Nov. 8, by collecting donations in the form of clothes, canned food, money, or volunteer work. Frank Toliao, nursing major, said some of his family members in Tacloban were affected by the...