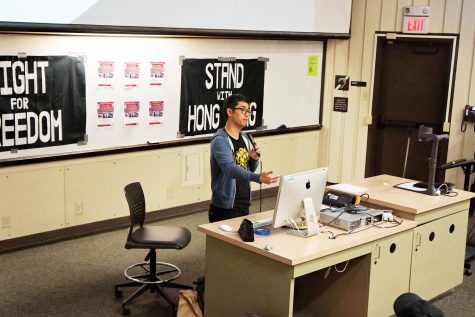 Kathleen Quinn, Staff Reporter

December 4, 2019
Armed campus police conducted bag checks at an event about the protests in Hong Kong presented by prominent Umbrella Movement member, Alex Chow Yong-kang. Alan Cheng, De Anza College alumnus who grew up in Hong Kong, believed the security was important. "It is necessary." he said. "It is necessary." ...
Maryam Golkar and Miles Voci

March 5, 2019
Max Chen, Genevieve Kolar, Jeff Lydon and Robert Andrade III are the candidates running for De Anza's 2019-2020 Student Trustee. Lydon and Andrade could not be reached. Students can vote through MyPortal from March 4 - 8. All interviews were conducted individually. Q: Why do you think you are fit to b...