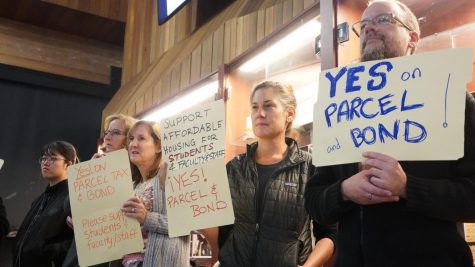 Kathleen Quinn, Staff Reporter

December 5, 2019
The Foothill-DeAnza Board of Trustees unanimously supported a bond measure and parcel tax after students and faculty showed strong support for housing. Several students brought signs with statements such as "Housing is a basic human right" and "parcel and bond and justice, yes, yes, yes," urgi...
La Voz Editorial Board

June 18, 2018
De Anza College should emerge from its budget crisis with many programs and options for students, interim President Christina Espinoza-Peib said during a De Anza Instructional Planning and Budget Team meeting on May 22. So that "we don't become a STEM college," she said. Why not? Why d...