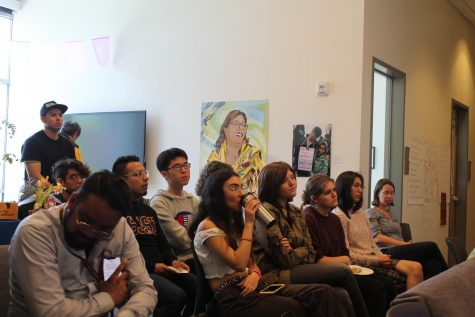 Aaron Mata, Staff Reporter

May 27, 2019
The Media and Learning Center at De Anza College hosted Guest speakers highlighted examples of equity at De Anza College during the Lit Lunch: Bite Size Equity presentation on April 30. Speakers who attended the event at the Media and Learning Center included counselor Robert Alexander, Dean of Inter...
Thomas Anthony, Staff Reporter

February 28, 2019
Positive peace permeated the air during a workshop on Kingian nonviolence in the Multicultural Center at De Anza College, Feb. 21. Attendees appreciated this atmosphere, as they came to learn the difference between this and negative peace. Led by educator Mike Tinoco, the workshop focused on avenues...