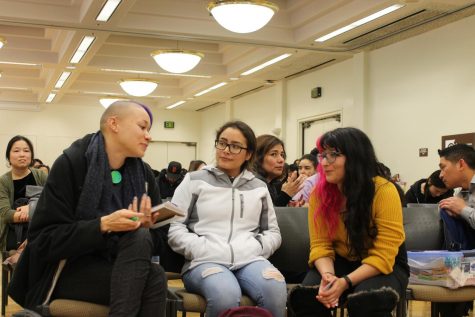 Abhiram Rishi Prattipati, Staff Reporter

March 23, 2019
De Anza students shared their personal stories and viewpoints at the Movies for Mental Health event on Tuesday, March 12. The small-group discussions followed the viewing of films portraying mental health disorders such as schizophrenia, personality disorder, depression and PTSD. "I want to emphasi...
Tommy Pham, Staff Reporter

December 11, 2018
"Some Rap Songs," Earl Sweatshirt's third studio album, touches upon a wide variety of topics like depression, family, life, love and death. "Some Rap Songs" features guest appearances by up and coming artists like Navy Blue, a skateboarder turned rapper from New York. On Navy Blue's collaboration...