Coach profile: Jason Damjanovic

2

min read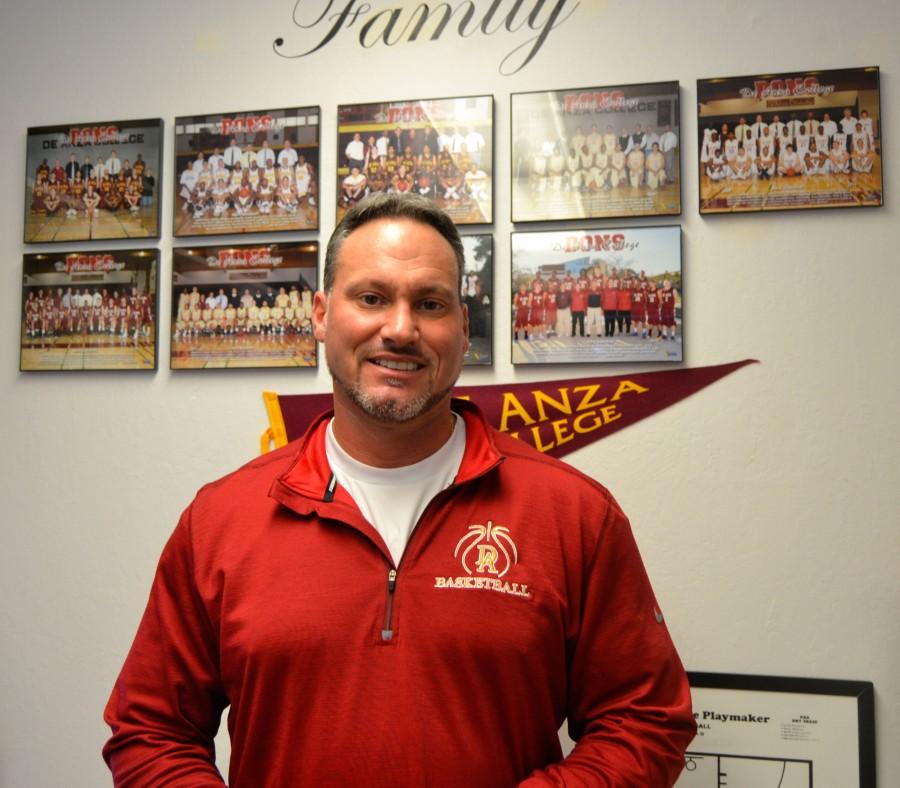 Samantha Lopez, Staff Writer
November 22, 2014|346 Views
Esteemed by many, head coach of the De Anza men's basketball, Jason Damjanovic, also known as Coach D, is respected both on the court and in the classroom.
In 2005, Damjanovic was named head coach of the Dons, bringing character and motivation. Now in his tenth season as head coach, Coach D said he knew that the key fundamentals to a successful team were devotion and a self-effacing attitude.
Damjanovic has brought significant improvement to the men's basketball program and led the Dons to the Coast Conference playoffs the last two seasons.
His upbeat and determined focus to succeed took the Dons to third place in the Coast Conference South last season with a record of 8-4 in conference and 13-13 overall. His hard work ethic has been an inspiration to fellow students, and an astonishment to colleagues.
"I'm impressed with his work ethic; I sometimes see him working on the weekends, which means he's working hard preparing for his next step," said athletic director Kulwant Singh. "That can only mean that he wants to excel, and that's a good way to do it."
Singh said that over the years he has seen Damjanovic work hard to recruit local players, training them to excel in the game. Damjanovic said his ultimate goal is to see his players compete at a four-year college.
Whether on the court or in the classroom, Coach D said he believes the fundamentals to a becoming a good player is being well rounded.
"Not just be a good player on the court, but excel in everything that surrounds you," Damjanovic said. "If you want to succeed you cannot be one dimensional."
Freshman guard Daniel Paulson said Coach D prepares the team for games.
"The coach can be very strict when it comes to keeping your head in the game, but he never puts a single player down," Paulson said. "He's always giving us confidence outside and in the court."
Sophomore guard Chris Shaw added, "He's also easy to play with, very easy going but never a pushover. He does know when to crack down the whip."
Damjanovic said he teaches his players to comprehend the importance of a team and remain selfless.
"A good team player is coachable and will bring success to his team by making the teams goals and dreams his own," he said.
Damjanovic and the Dons will look to continue their success of the past two seasons when they play Skyline College of Thursday Dec. 4 at 7 p.m.