ADELA Scholarship winner reflects on achievement

2

min read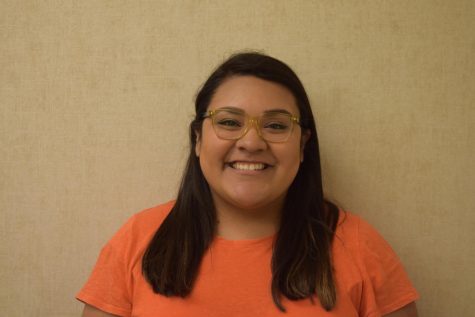 The Amigos De Educación Las Americas Scholarship is awarded annually to provide aid to qualifying Latinx students at De Anza College. For one such student, ADELA is the "helpful tool for marginalized Latinx groups to pay for college."
Claudia Garcia, 23, sociology major, was awarded the scholarship last year and now attends UC Berkeley.
"For me personally, it helped me take the weight off my shoulders to transfer to a four-year," Garcia said.
Garcia said the ADELA program helped her get to the point she is at now. Garcia said that simply asking for help can take you a long way.
"Look for help and always ask for help," Garcia said.
For other Latinx students at De Anza looking to pursue a higher education, these students should "not hesitate on asking for help," Garcia said. "That will open new doors anywhere."
The ADELA Scholarship helped Garcia focus on school, rather than having to focus on a "financial barrier."
"It helped me and my family," Garcia said. "I didn't have to ask my mom [for help] and my mom is a single mother."
One of the prerequisites for the ADELA Scholarship is to submit a paper outlining your work and contributions for the Latinx community.
"Share your authentic story," Garcia said. "I think that you should feel secure on who you're going to share this with, and it's going to benefit you."
Maria Marin, ESL chair and ADELA Scholarship committee member, applauded what Garcia had to say about ADELA.
"Claudia has a great message: just do it," Marin said. "There's no harm in it, and your story is just as great as any other story. Everybody's got a story."
Marin said that the ADELA committee is  "really dedicated" to the work they do.
"We're all Latina, and we all understand. We come from different backgrounds but we understand," said Marin.
This year marks the 25th anniversary of the ADELA Scholarship. Up to 25 $1,000 scholarships may be awarded this year, according to Marin.
Applications for the ADELA Scholarship are due Friday, May 17.