Miles Voci, Staff Reporter

April 8, 2019
The Amigos De Educación Las Americas Scholarship is awarded annually to provide aid to qualifying Latinx students at De Anza College. For one such student, ADELA is the "helpful tool for marginalized Latinx groups to pay for college." Claudia Garcia, 23, sociology major, was awarded the scholarship last year and now attends UC Berkeley. "For me personall...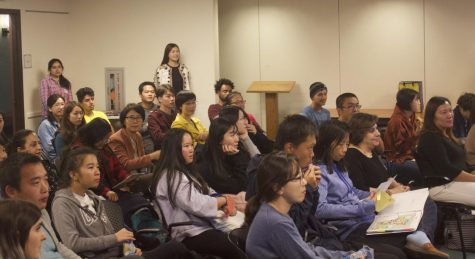 Michael Nijmeh, Staff Reporter

November 7, 2018
De Anza students and instructors packed the student council chambers A, waiting to hear about the first ESL club meeting on Oct. 26. Club officers and advisor were pleased to see the outcome. "We would like to continue this club as long, as long as possible," said Angelica Matyssik, 19, nursing major. According to Maria Marin, ESL instructor, the club w...