Series of Self Care activities show just how important self care is

2

min read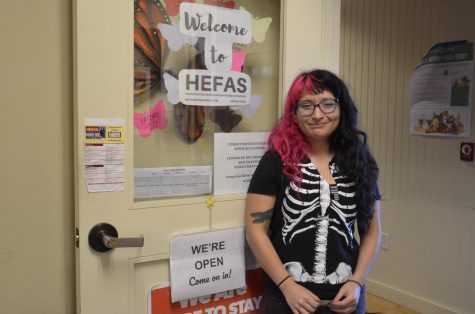 Face masks, trips to the spa and bubble baths are all ways to practice self-care.
But self-care comes in many other forms and Higher Education for AB 540 Students (HEFAS) created a space just for that at the Vasconcellos Institute for Democracy in Action (VIDA) Offices on Feb. 14.
"I wanted to have an event where people could come in and have the creative space to paint a self-portrait," said Brenda Carillo, 23, psychology major who organized the event.
Carillo asked her guests to not be afraid of being creative and paint a self-portrait that represents how they see themselves now or who they wish to be in the future.
I am no artist. But since this event revolved around positivity and self-care, I took it as an opportunity to relax my mind. So, I grabbed a paint brush and painted my own self-portrait.
While painting, I had the chance to meet others who were there and talk to them about the importance of self-care.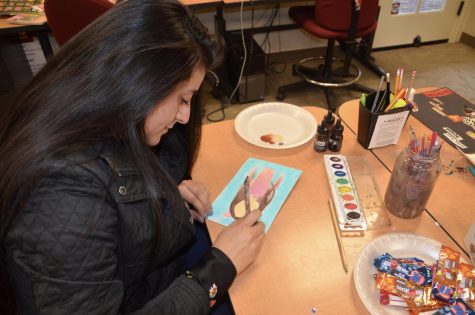 "Self-Care, to me, means taking a step back when you need to, and really prioritizing yourself and your needs," said Ridah Azahar, 20, political science major.
According to Isaac Lara, 19, nursing major, self-care means something different for everyone. Lara said that while some of us will revel in the joys of a sparkly gold face mask, others would rather just take a day to themselves.
"Self-care, to me, is taking a day off and not doing anything," said Lara.
Getting to know everyone and seeing how they all understood the importance of self-care was nothing short of inspirational.
"Self-care is more powerful when you get to do it in a community," said Angelica Esquivel, HEFAS co-founder and coordinator. "By us being here, we are accepting ourselves and each other."
Part two of this self-care series will take place on March 14 and will teach guests how to properly crochet.