Vice President Espinosa-Pieb named interim president of De Anza College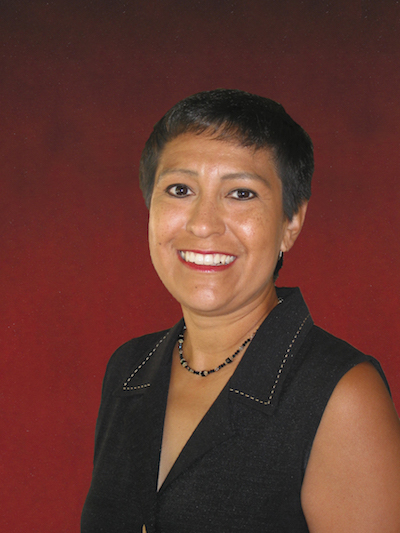 Christina Espinosa-Pieb, current Vice President of Instruction, will take up the role of De Anza College's interim president. Her term, beginning July 1, will stretch over an 18-month period in which she is expected to provide "stability and continuity at a time of transition and budget challenges," according to an announcement from Chancellor Judy Miner.
As Vice President of Instruction, Espinosa-Pieb oversees the annual instructional budget and works with the college's nine instructional divisions, playing the important role of hiring and evaluating faculty. With the recent budget crisis, she has been working with the Instructional Planning and Budget Team to minimize in navigating the current districtwide deficit of $17.6 million.
Espinosa-Pieb's work at De Anza started when she was a community volunteer in the '80s, working with disabled students, before becoming a student employee. Over the next 18 years she worked in a variety of increasingly responsible positions – including administrative assistant, lead affirmative action representative and coordinator of Disability Support Programs and Services – before becoming dean of academic services in 1999.
She will serve as interim president until Dec. 31, 2019 while the district begins a nationwide search to fill the permanent position.