DASB Senate: Measure A endorsement to divide Santa Clara

2

min read
Possibility of gerrymandering and voter suppression.
De Anza College students have discounts at businesses including Cafe LaTTea and Paris Baguette, said the Students Rights and Services Committee Chair at the April 25 DASB Senate meeting.
Newsha Nikfarjam, political science major, said she hopes to expand this deal to more businesses like clothing stores, Home Depot and anything nearby De Anza.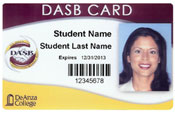 This discount only applies to De Anza students who have a DASB card.
"The last chair mainly pushed for 10 percent discount," Nikfarjam said, but she hopes to push that to 15 percent.
On other business, Student Trustee on the Foothill-De Anza Board of Trustees Elias Kamal, 20, political science major; Vice President of Instruction Christina Espinosa-Pieb and Acting Vice President of Student Services Rob Mieso updated the senate on the budget reduction process.
Kamal also trained the senate in navigating their way through the shared governance process.
The senate voted to endorse opposing the City of Santa Clara's proposal to establish a two multi-member district election system with a transferable vote ranked-choice voting system 16-0.
Measure A was brought to the attention of the senate by senator Lawrence Su, 18, political science major, and Alex Mabanta of the Asian Law Alliance.
If this measure passes, a lot of voters will be disenfranchised, said Su.
He attributes this to gerrymandering and voter suppression that he said would result from this measure passing.
The proposed district lines divide Santa Clara along El Camino Real, which predominantly has the Korean American communities in the surrounding area, Mabanta said.
"You cut the votes of Asian Americans who are one third of the city," he said. This dilutes their votes and reduces their capacity to elect Asian American candidates and other candidates of color in the City of Santa Clara.
Ranked-choice voting without properly informing citizens is an issue, Mabanta said because it disqualifies ballots that were not filled out correctly.
"The City of Santa Clara has had no voter education planned nor ballot translations planned to make ranked-choice voting accessible to all Santa Clarans, but particularly of Santa Clarans of color," Mabanta said.
According to a document from the City of Santa Clara's Clerk's Office, one of the authors in favor of Measure A include political science professor Dominic J. Caserta, and on the authors against the ballot measure is ICC adviser La Donna Yumori-Kaku.