Sufjan Stevens brings cohesive sounds but lacks variety in "The Ascension"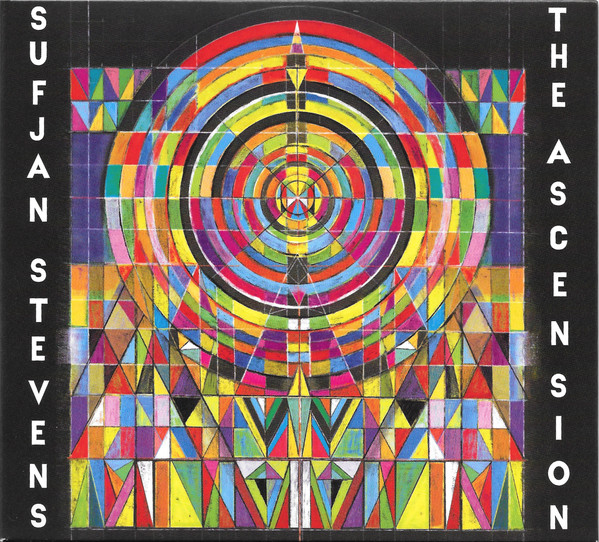 American singer-songwriter Sufjan Stevens released his eighth studio album, "The Ascension," which instrumentally delivers meditative soundscapes at the cost of listener experience. 
"The Ascension" includes 15 tracks full of calming melodies, almost like a lullaby, yet upbeat with the help of drum machines and synthesizers which give it an electronic vibe. 
But throughout this album each song sounded like a continuation of the last which led to a state of meditative-like boredom. 
Lyrically, Stevens talks about religion, being true to yourself, and death. The theme of being true to yourself resonates with me due to its meaningful message. 
Despite Stevens exploring several themes, he still manages to keep a uniform sound throughout the album. 
The opening song "Make Me an Offer I Cannot Refuse" has a calm yet upbeat energy. 
"Show me the grace of a natural king Lord, I need deliverance," Stevens sings.
In this song he is arguing that God should deliver grace and peace towards humanity instead of chaos and destruction. 
"Video Game" was the only song that stood out to me because of the melody and message of being yourself unapologetically and not following others' expectations. 
The synthesizers shine throughout the song and the lyrics "I don't wanna play, I don't wanna play your video game" just repeats in your head.
The introduction of "Die Happy" gives a lullaby sound with an eerie energy since the only line sung throughout the song is "I wanna die happy." 
"Death Star" and "Goodbye to All That" finally gives some variety with harsh, gritty, and sharp sounds that detours away from the cohesive sounding album. 
But these two songs sound exactly the same, so it goes back to that same repetitiveness. 
The album ends with "America" with another calm yet upbeat song to wrap up the whole album. 
"The Ascension" is a stark contrast from his previous album, "Carrie & Lowell" which has a more acoustic and indie-folk sound. 
Overall, "The Ascension" brings cohesion of sounds throughout the album but it's done in a poor manner leading to a shortfall in diversity.
2/5 stars.