Students can expect online classes until March

2

min read
On Sept. 25, De Anza College announced that the 2021 Winter quarter will be mostly taught online.
In the email sent out to students and staff the college said, "This will ensure that we can continue to comply with any county and state health directives that may be in place."
Students responded with mixed reactions to the announcement.
Vanessa Vilchez, 17, business major, said that she's not worried about continuing classes online, but wanted her freshman year to be in person.
"I don't have any problems that I experienced so far," Vilchez said. "It saves me gas money not driving to school which is really convenient."
"I feel like it can be a disadvantage because for classes that aren't necessarily general ed and are more so for my major I'm kind of getting a tone down version of the actual class because it's online," Vilchez continued.
Katarina Pokorny, 19, biology major, wasn't surprised about the initial news but said online school has its "upsides and downsides."
"Previous support that was there before like tutoring and stuff isn't readily accessible online so if they could figure out a way to figure that out that would be better," said Pokorny. 
International students face more uncertainty as De Anza continues online classes, which some said is because of the animosity the Trump administration has shown toward international students. 
Being an international student from Botswana, Yuetong Zhang, 18, English major, said that she was scared after hearing about the Trump administration's initial proposal to deport international students if classes did not return to being in-person.
The Trump administration later revoked this proposal.
"I think it also just established this idea that's probably going to stay with me for a while that I'm not welcomed as an international student," said Zhang. "As much as this is my education I don't feel like the administration actually wants me here."
It is uncertain if the school's administration will conduct classes online for the spring quarter.
About the Contributor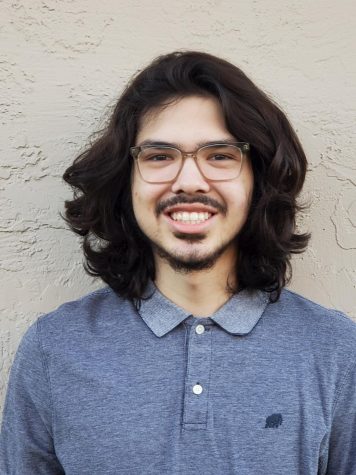 Mathew Bejarano, Staff Reporter
My goals at La Voz is to try to report on student life the best I can during these strange time.