$1 million donation funds 3D printers at De Anza College

2

min read
The ribbon was cut with a round of applause and flashing camera lights following in close pursuit. A $1 million check was presented for the Foothill and De Anza Foundation behind a glistening red ribbon, signed by Gene Haas.  
Faculty, business personnel and students alike gathered in the E-Quad on Friday, May 28 for the 50th Annual Gene Haas Foundation ceremony.
This foundation supports local charities and organizations, specifically in underprivileged communities.
"He [Gene Haas] set up a foundation that helps programs like De Anza's Machine Tool Program not only install the latest equipment students need to learn with, but also get in contact with people in the industry nearby," said Peter Landsberg, Board of Trustees member.
De Anza College students benefit because it provides the necessary technological tools that further student success.
Gene Haas Foundation donates to other local organizations. The foundation is instrumental towards the community not only for De Anza but other establishments, said Dennis Cima, director of development.
It has been 10 years since the Gene Haas Foundation has been donating to De Anza, said Kathy Looman, director of the Gene Haas Foundation.
"The program pays for scholarships, as well as machine operators, programmers and engineers to learn the practical part of engineering." Furthermore, the program prepares students to become expert machinists and technicians with special knowledge, said Landsberg.
Optional tours of the Gene Haas Center were offered for the audience, many of who were engineering finatics to implore.
Inside, an assortment of milling and turning machines were on display showing off their functionality and purposes. Some of which included the "LB3000 EX II" by Intelligent Technology, "The Quencher" by Techniks and "DMU50" by Deckel Maho.
"These machines will take a block of steel and make stuff out of it … machines like this can make parts as small as something that goes into your body during surgery, up to parts the size of a house," said Joanne Haas, Administrative Assistant.
These machines create objects such as cars, airplanes, medical equipment, sporting goods and other instrumental parts.
The Gene Haas Center for Design and Manufacturing will continue to inspire tech connoisseurs while boosting their knowledge and experience by assisting them financially.
About the Writer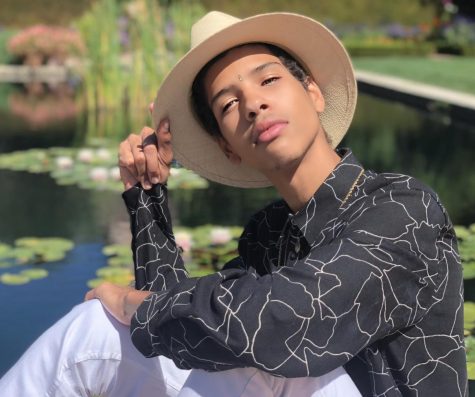 Trémaurice Johnson, Impulse Editor
Trémaurice here! I've been with La Voz News for one year now. First, as a freelance reporter/photographer and then, as a full-time staff reporter, before...