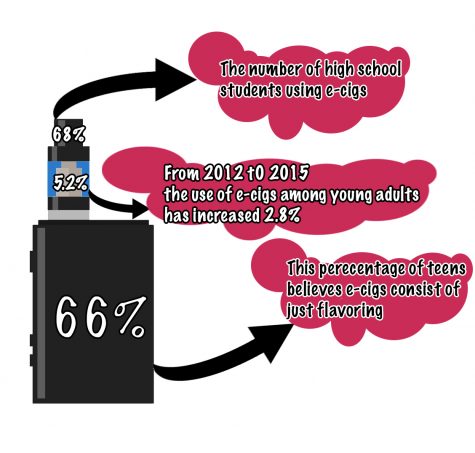 Bhuvaneshwari Natarajan, Staff Reporter

October 15, 2019
Electronic cigarettes should be banned from the De Anza College campus. Students should start a petition to ban the use of any form of tobacco on campus for the betterment of students' health. Nothing good happens to one's body by inhaling a vapor created by an e-cigarette. It contains a vaporized form of...
Donovan Rios, Staff Writer

November 22, 2014
In recent years, smokers have found healthier alternatives to traditional cigarettes and nicotine. The most popular among them are e-cigarettes, also known as vaporizers. Vaporizers have gained their popularity because of the lack of smoke and odor they produce, making it less offensive than regular...