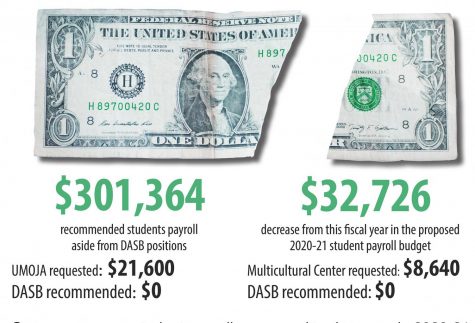 Annalise Freimarck and Kathleen Quinn

February 18, 2020
The proposed DASB Senate 2020-21 budget for student payroll is $301,000, a $33,000 decrease from this fiscal year's budget of $334,000 because funding for many positions is being cut altogether. For the fiscal year of 2018-19, the student payroll budget was $445,000. The proposed $301,000 is a $144,000...
Stephanie Lam, News Editor

March 20, 2019
The De Anza College library, tutoring and athletics are just three of over 30 De Anza programs that will face a decrease in funding after senators approved the final DASB senate budget for the 2019-2020 school year on Feb. 20. The budget allocation will be presented and voted on for approval by Foothi...