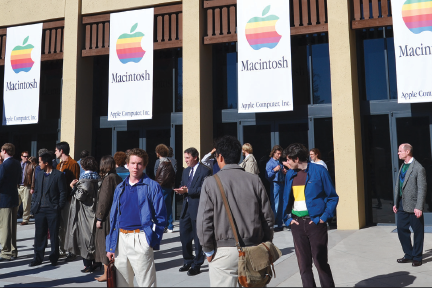 Bojana Cvijic, Staff Writer

February 6, 2015
De Anza was transported back to the '80s on Jan. 31 when hundreds of De Anza students appeared in their best '80s attire to the Flint Center which was adorned with vintage Macintosh banners because the first Macintosh computer was unveiled at the auditorium in 1984. Most students who showed up said...
Jay Serrano, Opinions editor

February 3, 2014
There was the time Steve Wozniak and a friend copied the key to a computer lab at De Anza College and then snuck in at night to use the school's computer. "I don't want to be one of these rich people who runs a business all day; I would rather be a guy out on the street laughing," Wozniak...