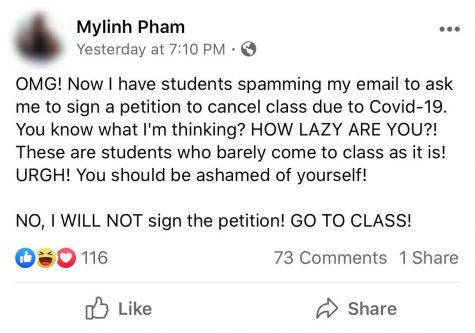 Annalise Freimarck and Kathleen Quinn

March 9, 2020
Late Sunday night, a part-time faculty member made light of signers of a petition that seeks to close De Anza campus due to local coronavirus cases, on an unofficial Facebook page for De Anza College. Part-time history instructor Mylinh Pham wrote "OMG! Now I have students spamming my email to ask...
Kassandra Zeledon, Staff Reporter

February 10, 2020
The De Anza baseball team suffered another blowout loss to Sierra Community College on Feb. 4. A scoreline of 21-2 marks yet another huge loss for the dons having been recently defeated by Santa Rosa Junior College 38-1. Sierra started off by scoring a run in the first inning after their batter...