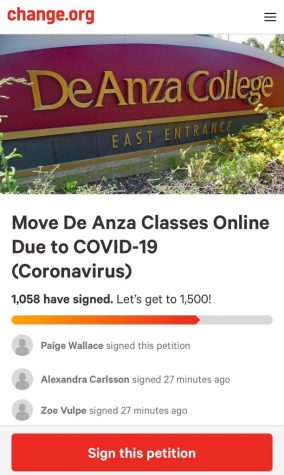 Kathleen Quinn and Annalise Freimarck

March 10, 2020
A new student-led petition is available to sign with corrected language intended to close De Anza campus amid increasing COVID-19 concerns.  Paige Wallace, DASB senate student rights and services chair created the new petition in response to concerns that the previous petition, now with over 1,900...
Maël Lorach, Staff Reporter

March 3, 2020
Less candidates are running for the DASB Senate this year compared to years past. This poses a potential issue for making sure that next year's De Anza Student Body Senate is adequately representing De Anza College's students, said Shelly Michael, DASB president. "I'd like to have more...