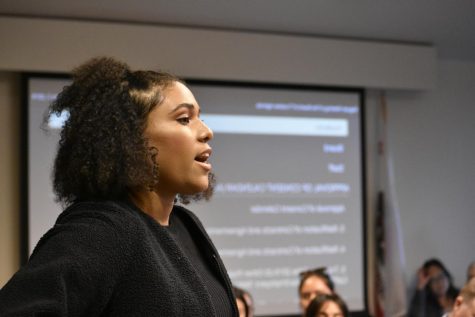 Jonathan Cabrera, Staff Reporter

October 15, 2019
Foothill and De Anza College students spoke in favor of offering affordable student housing in the Flint Center at the Foothill-De Anza Board of Trustees meeting on Oct. 7. Though the Flint Center was not on the meeting agenda, students from both colleges spoke during the public comments section r...
Amy Gallagher, Staff Reporter

April 8, 2019
To combat the financial issues California community college students face, a new financial aid program, Senate Bill 291, was proposed by California legislatures to cover the full cost of attending community college. The bill is a "powerful statement about the actual needs, and the needs as a state to s...