Elsa Castro, Staff Reporter

June 15, 2019
The De Anza Higher Education for AB540 Students hosted a resume building workshop at the Vasconcellos Institute for Democracy in Action office on May 29. "Employees will only spend 30 seconds reading your resume," said Helen Pang, career counselor at De Anza. "You have to make sure it stands ...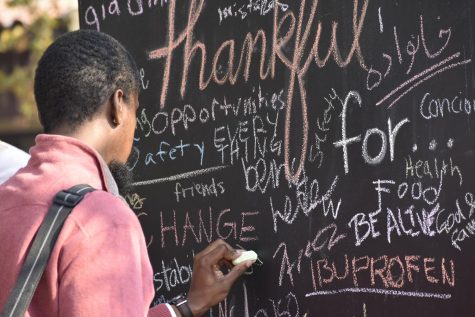 Christian Trujano, Editor-In-Chief

November 9, 2018
De Anza College students expressed a wave of emotions and feelings through writing and decorating a five panel wall Friday Nov. 9, brought on campus by The Church of Jesus Christ of Latter-day Saints, a local Christian church. Missionaries between the ages of 18 and 20 organized this in front of t...