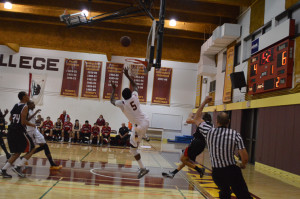 Cole Yamamura, Staff Writer

November 25, 2013
The De Anza college men's basketball team fell 61-53 to the Foothill Owls on Friday, Nov. 13, in its first home game of the season. The Dons started the game with more energy than their opponents. Every time the Dons scored, they went straight into a full court press where they pressured...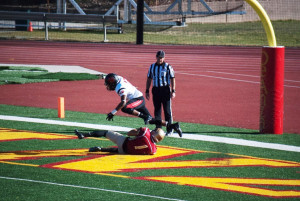 Marion Hohlfeld, Staff Writer

November 25, 2013
With three back-to-back touchdowns in the final quarter, the De Anza football team destroyed rival Foothill College Owls 48–17 Saturday, Nov. 16. "I feel good. It has been a while since we won, so it is great to finish on a win," said De Anza wide receiver Bryan Fobbs, who contributed two touchdowns...