Jenny Choi, Staff Reporter

December 10, 2019
Students can pick out fresh fruits and vegetables from the Mobile Farmers Market at affordable prices.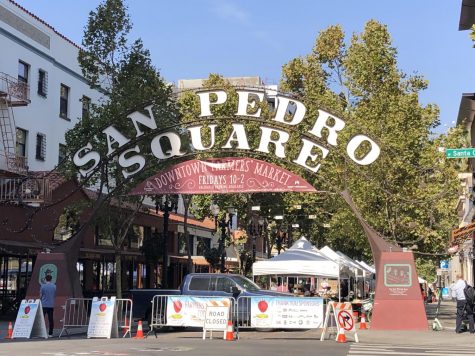 Kathleen Quinn, Staff Reporter

October 22, 2019
Wedged amid the restaurants and brick-and-mortar shops of San Pedro Square, the Downtown Farmers Market hopes to entice some of the foot traffic to their fresh fruits and vegetables. The Downtown San Jose Farmers Market is open from 10-2 pm every Friday and offers fresh produce, food stalls, arts ...