Annalise Freimarck, Campus Beat Editor

November 25, 2019
Catherine Tactaquin, executive director of the National Network for Immigrant and Refugee Rights, spoke on the connection between global immigration and climate change on Nov. 12, in collaboration with Vasconcellos Institute for Democracy in Action. "These are two of the most significant issues...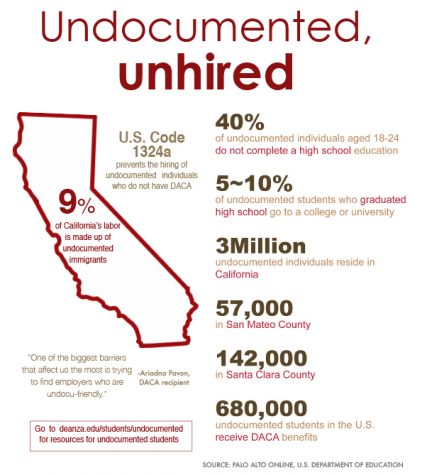 Kathleen Quinn and Ethan Bennett

November 14, 2019
Over a thousand students without Deferred Action for Childhood Arrival cannot get jobs on campus at De Anza College, due to state and federal regulations that prevent employers from hiring employees without documentation. U.S. Code 1324a, one of the regulations, prevents the hiring of persons who do no...