Kathleen Quinn and Aliya Nupbay

March 10, 2020
Over $6,500 was cut from DASB Senate's finance committee's proposed budget, but it did not result in many redistributions for programs in Fund 41 that had been cut considerably in the proposed budget. Halina Liang, DASB finance chair, said there was a 17% decrease from the current budget to the...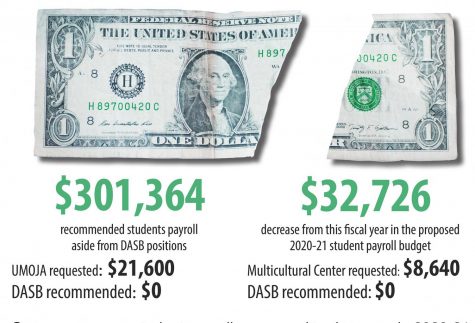 Annalise Freimarck and Kathleen Quinn

February 18, 2020
The proposed DASB Senate 2020-21 budget for student payroll is $301,000, a $33,000 decrease from this fiscal year's budget of $334,000 because funding for many positions is being cut altogether. For the fiscal year of 2018-19, the student payroll budget was $445,000. The proposed $301,000 is a $144,000...