Steven Hall, Staff Writer

March 9, 2015
The DASB senate's bicycle program received an addition of $17,000 to its budget for 2015-2016, even though many students say they lack knowledge about the program. "I haven't heard about it at all," said Andy Tong, 18, mechanical engineering major. "It sounds good to me. I just need to check...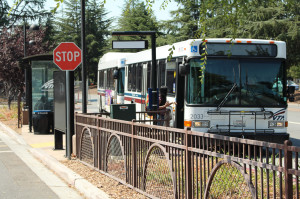 Phelan O'Bryan, Staff Writer

September 20, 2013
De Anza College has many different transportation options to help keep your wallet fat and the environment green. One way is the VTA bus line offering rides all over Santa Clara County and it's free with an Eco Pass. After receiving a new DASB ID card, sign up for the Eco Pass on my portal and it...