Nathalia Moran, Staff Reporter

September 23, 2019
Undocumented students chanted, "We're here and we've got this" at the De Anza College second annual "UndocuWelcome Orientation" on Sept. 12 and 13, in an indigenous blessing ceremony to respect the native land being stood on. Undocumented students and families were invited to participate i...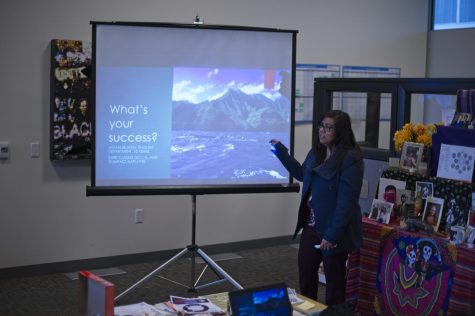 Thomas Anthony, Staff Reporter

March 5, 2019
Ideas for equity, big and small, presented students an opportunity for reflection and motivation during Lit Lunch, held on Feb. 26 in the Office of Equity, Social Justice and Multicultural Education. Speakers Angelica Esquivel, program coordinator for the Vasconcellos Institute for Democracy in Action...