Profile: Shayla McPhearson

2

min read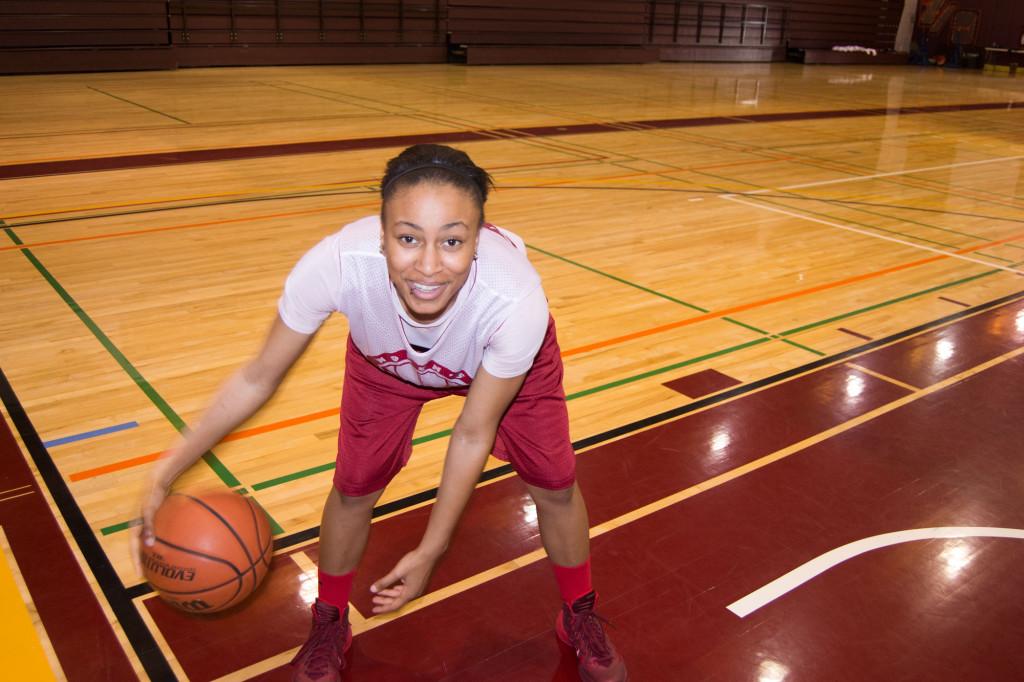 Randi Vanible
February 3, 2014|102 Views
Sophomore point guard Shayla McPhearson stands 5 feet 5 inches tall for the De Anza College women's basketball team. What she lacks in height, she makes up in perseverance. McPhearson is the captain and leading scorer for the Dons, averaging 15 points per game.
Raised in San Jose, she comes from a family of natural basketball athletes. Her two older brothers and sister have played basketball at the high school level.
She wears the number 33 to represent one of her older brothers who also wore 33 when he played.
Shayla started playing basketball at the age 6. She also ran track until high school, when she recognized she loved basketball more.
"I like winning and being in a competitive physical sport," McPhearson said. "I'm very passionate about it because I've done it for so long. I want to be the first in my family to make it out of California for basketball."
Teammate Chyna Cole said, "Shayla is a very confident player."
McPhearson said her main focus in basketball now is staying in the running for the Coast Conference playoffs.
When she's not playing basketball, she enjoys hanging out with friends, going to movies and listening to hip-hop and R&B music. She is also concentrating on her major, liberal arts, which she said she plans on changing after she transfers.
"I came to De Anza because I really liked the coach and De Anza has one of the highest transfer ratings in this area to four-year universities," McPhearson said.
"Shayla has incredible athletic ability and unlimited potential," said Arden Kragalott, coach of women's basketball. "She has speed and knowledge of the game."
McPhearson said she idolizes Skylar Diggins, who played for Notre Dame and now for the WNBA. She loves the way Diggins carries herself, so passionately.
"The way Skylar Diggins plays is wow, it inspires people," McPhearson said. "I can only hope what people say about her, is what they say about me."