Community members raise concerns about police misconduct, accountability

2

min read
Hwan Lee, Staff Reporter
December 3, 2018|116 Views
De Anza College community members brought up concerns about police misconduct and accountability at the chief of police open forum on Wednesday, Nov. 28.
The three candidates, Danny Acosta, Kenneth Laird and Daniel Hect, provided their thoughts about better accessibility between community members and the police and the establishment of a policing committee with students and faculty involved when asked by professor Mary Donahue, a member of the academic senate executive committee.
Each candidate proposed their own idea to better allow community members to file complaints.
Laird said he wants to outreach to constituents and help educate the community on how the complaint process works.
Hect proposed an open complaint process that would be via open email or through an anonymous link online.
"We try to give as many vehicles to make complaints as possible and then investigate them," Hect said. "The perception of crime is the worst as that exposure will limit their learning."
Acosta said a committee would help people feel comfortable asking about the complaint process and to know how to file a complaint.
"We have a long way to go still and we have many different things that can support it," Acosta said. "Feeling uncomfortable coming to school is the worst threat for students."
Jim Nguyen, a professor for political science and a member of the community policing task force, has addressed multiple issues within the police as a member of the community policing task force.
"There has been a pattern heard from students and faculty which involved several police officers being rude and selectively targeting students based on their appearance with guns holstered on their sides," Nguyen said.
When police chief Ronald Levine retires on Dec. 20, Nguyen hopes that the police candidates will follow their word and procedure to regulate campus security.
"We hope to have more of a police department that's more responsive to the needs of the campus for the future," said Nguyen. "And to provide more of a service model, as opposed to one that just stops criminal activity."
About the Writer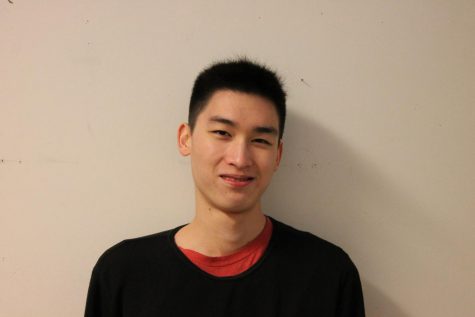 Hwan Lee, Impulse editor
Hello! My name's Huan (Hwan) Lee and I am the current impulse editor for La Voz in De Anza College. I was a reporter in the fall 2018 quarter and impulse...