New adventures at UCLA
Editor's Note: This story has been updated to correctly identify student Jerry Chen's involvement in the K-Pop Dance club, not Korean Dance Club.
Two De Anza communications students were successfully admitted to the University of California, Los Angeles despite its competitive acceptance rate of 11%. 
Indonesian international student Jessica Lukius, 18, entered De Anza College in the fall of 2021 to pursue a degree in communication. Lukius said that De Anza College was a great opportunity for her to participate in clubs and get to know the community.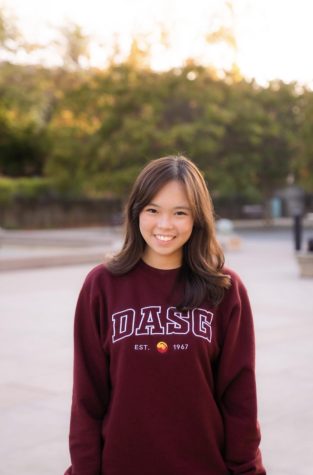 "De Anza College not only (gave) me an education and opportunities to participate in various activities, but it also made me more involved in the community," she said. "If I had to describe my two years at De Anza College in one word, I would say life-changing."
Lukius joined De Anza student government and served as the chair of marketing and communications in the fall of 2021. She called DASG "one of the most memorable things" about attending De Anza. 
Lukius said that high-quality activities really boosted her college application and that's how she got into her dream school. 
"Don't only focus on academics," she said. "Focusing on being involved with the community is also really great for your application. I feel like joining DASG really help me grow in terms of communication and leadership." 
Another communications student who recently got admitted into UCLA was a 20-year-old named Jerry Chen. He said that he had no notion of what he wanted to do with his life after  graduating from high school two years ago, but eventually he began to take interest in media studies after enrolling at De Anza.
"If you haven't figured out your goal (yet), I believe community college is a great opportunity for everybody,'' he said.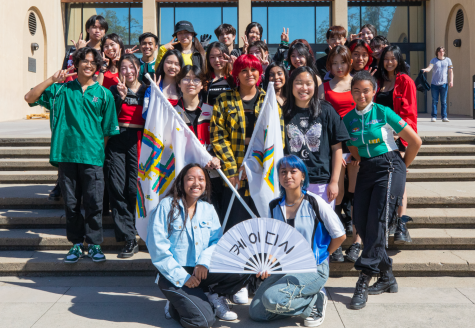 Chen said that he thinks he was admitted to UCLA because he worked hard with UCLA as his ultimate objective. For example, he said that he took all his major courses at De Anza according to the prerequisites for UCLA transfer students. 
Chen said that he thinks students should be social and engage with as many people as possible. 
"UCLA is more concerned with your experiences and personal life," he said. "Instead of just studying, try to be active and show yourself in your essay."
In addition to maintaining good grades, Jerry also has a hobby that he has always insisted on: dancing. Jerry has served as the secretary and Inter-Club Council representative for the K-Pop Dance Club for a year.
He  encouraged students to join clubs in college.
"Try to join some clubs or projects you're interested in and  find something you're really passionate about in the next two or three years," Chen said. "Don't be afraid to communicate with professors and make new friends on campus."
Today, both of them are set to enter a new environment and embark on the next step of their educational adventure.