Track & Field secure top spot in home meet

2

min read
De Anza College's track and field team came out on top in their first home meet since 2017, competing against six other community colleges last Saturday, Feb. 23.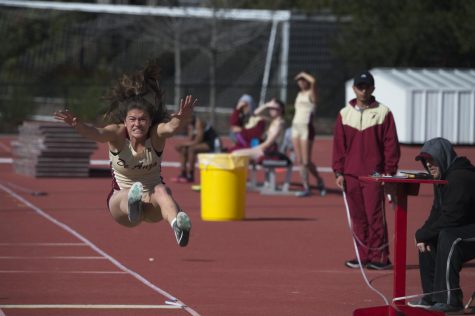 "I was pretty pleased with it, I thought we did even better than I was expecting so early in the season," said head coach Nick Mattis.                       
Brenda Blanco, 19, biology major, participated in the 4×100-meter relay, 4×400-meter relay, 100-meter hurdles, 400-meter hurdles, high jump, long jump and javelin.                       
She qualified for the state in the state B mark for her 400m hurdles with her result in the home meet.      
"I had a personal record in javelin which is great, I hit the state B mark for 400 hurdles, but I missed the state A mark by half a second which was pretty frustrating," Blanco said. "But it is just the second meet of the season so it's okay, there is always room for improvement."
Dylan Bouzigues, 19, animal science major, and a decathlete in the De Anza team, hit many personal records during the meet, qualifying him for the NorCal provisional.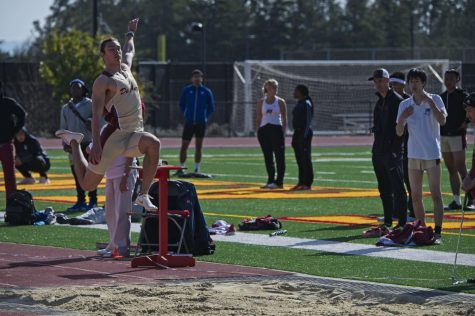 "Overall I did good in hurdles, I went under 16 seconds which is good, and I also broke my pole vault record by a foot," Bouzigues said.                        
Nathan Alvarado Wolpinsky, 19, civil engineering major, a thrower on the team, participated in the shot put, hammer throw and discus events.                        
"I definitely could've done better on discus," Wolpinsky said. "The state qualifying mark right now is 44 meters and I hit 39 meters which wasn't what I was looking for."                        
"But I beat the hammer qualifier by like three to four meters and I beat the shot qualifier by a meter so I'm pretty satisfied," Wolpinsky said.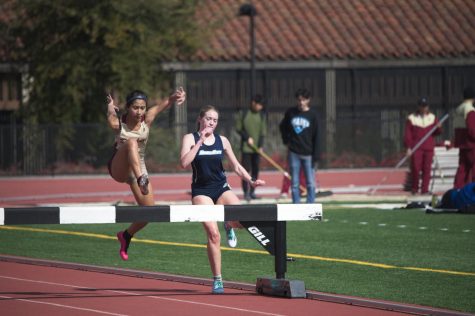 The team attributes their strong showing this time around to the camaraderie in the team, as well as having home advantage.
"It is definitely better to have your team around you," Wolpinsky said. "It's easier to compete that way when you know there's people around you that if you do bad, there is someone there to pick you up."
Coach Mattis echoed a similar sentiment, while reminding the team to keep their head down and push on.
"There always a boost here when we run on our own track," Mattis said. "Don't let up, keep going, keep working hard."