De Anza's fitness center: A gym hiding in plain sight

2

min read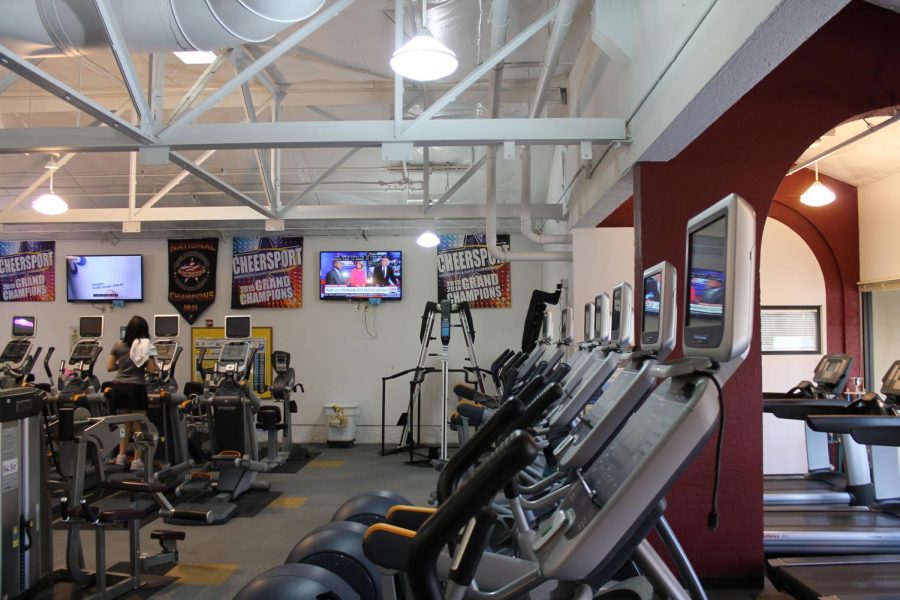 The De Anza Lifetime Fitness & Wellness Center is quiet upon entering it during the early afternoon. The only audible sounds are the machines being used, the background music being played and the AC being turned on. Machines and equipment are lined up in a row, inviting whoever walks in the center to use them.
The Fitness Center, located in the PE Quad in Building 6E, opens its membership for students, faculty and community members. According to Fitness Center Coordinator CJ Jones, any student enrolled in KNES50 and 50AL can use the facilities anytime the center is open. Membership is usually $60 a quarter, but starting next week it will be $25 a month.
According to Jones, the fitness center was opened 17 years ago by the DASB, Physical Education department and the Athletics Division department. Funds from De Anza's past fundraiser event, Night of Magic, were used to help upgrade the equipment in the center
The center offers various types of equipment, from ellipticals for cardiovascular training to half balls for balancing and core training. Members of the fitness center can also get personal training from Jones, and have a personal fitness program designed to met their health needs.
"I enjoy doing personal training and helping people reach their goals," Jones said. "There was a past student I helped lose over a hundred pounds in a year so he could get a knee replacement … I [also] helped a lady who had three hip replacements and ran out of physical therapy time. She came in here and she got back to working full time."
Jones said that she encourages students to take advantage of the new membership, as it is both affordable and convenient.
"It's a nice way to fill your time and stay healthy as you go through school. We know that exercise improves brain capacity and usage."