Short-handed Dons defeated in five innings

1

min read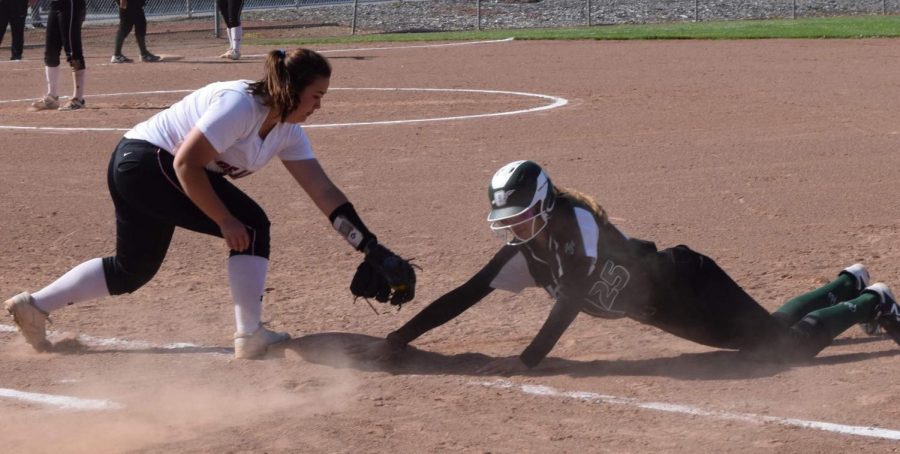 Jazalynn Seguritan scored De Anza College's lone run as a softball lineup missing key players lost to Ohlone College 20-1 on April 12. Freshman Sarina Maldonado, the only pitcher on the current roster, was forced to stay on the mound until the mercy rule was applied in the fifth inning, ending the game.
The Dons only got three players on base, with one hit from sophomore outfielder Leila Fletcher, and one walk apiece from Fletcher and Seguritan. "We did not execute on hitting," head coach Megan Kravets said. "But we kept our attitudes up and kept playing hard."
Although their roster is limited for the remainder of the season, Coach Kravets was confident about the Dons' current pitching situation.
"[Maldonado] is our only pitcher for the rest of the season, with two games left," the third-year coach said. "We do have a new player coming in, that can hopefully come in and relieve her through the last two games."
"They [Ohlone] are a very talented team and are a great group of hitters," third base/catcher Jessica Arteaga, a kinesiology major, said. "We, as a team, need to work on defending the gaps."
Despite the Dons' continued struggles (0-9 in conference play, 1-30 overall), Arteaga had nothing but praise for her teammates. "We all still have fun," she said. "And we all make sure to pick up each other when one of us is down."