FHDA community shares concerns about college safety
Foothill-De Anza community college district police department discussed the community's concerns regarding recent active shootings and issues with non-functional emergency services at the Community Town Hall Forum at Foothill College Hearthside Lounge on May 31.
Daniel Acosta, FHDA Chief of Police, said that he wants to focus on active shooters because it is a concern that the community consistently brings up.   
"The FHDA police department's response time to a 911 call on average is two and a half minutes," Acosta said. "The sheriff's office response time, which is our closest neighbor, was seven and a half minutes."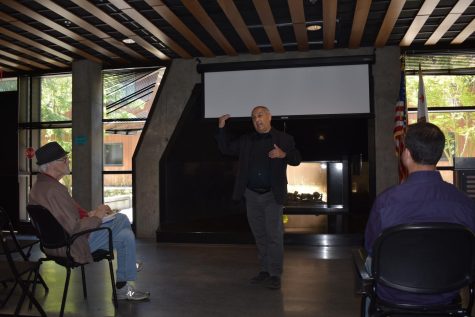 Joy Graza, FHDA police department training manager, said that the police department responds and notifies community members as soon as possible when they detect an active shooting by sending alerts to community members' phones.
"The police department also shares the information on Twitter, Facebook, Instagram and our website," Graza said. "We are working on getting the notifications on the desktop as well."
Foothill College librarian Destiny Rivera called attention to panic buttons in the library not working.
"Does this campus have any plans to restore the panic buttons?" Rivera said. "I'm a librarian, and in the library none of our safety measures (panic buttons and emergency door locks) seem to work there."
Acosta said that the panic button in De Anza's library is also not working. 
"The panic buttons are helpful for keeping people safe and ensuring help as soon as possible under an emergency situation," he said. "However, the con of it is that dispatchers cannot identify why and who pushes the button. Additionally, an accidental push might happen."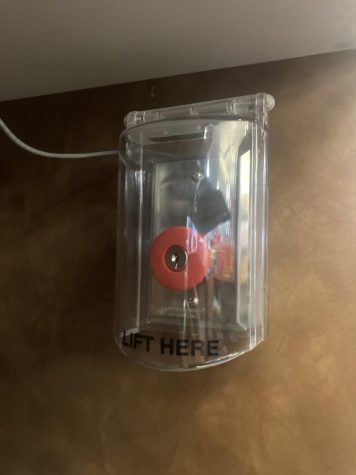 The door lockdown system also helps for protecting people in an emergency, but it could be also pose challenges in an emergency situation.
"If there's an active shooting going on in that room and that door is locked, we can't get in,"  Matt Solorio, FHDA police officer, said. "It would take us eight minutes to get into a room that's locked from the inside even though we have special equipment to open."
Acosta said that the door lockdown system at De Anza college's library works fine and the one at Foothill was recently fixed, but not tested.
"We will test the door lockdown system after spring quarter ends," Acosta said. "No one should be inside of the library during the test." 
Cynthia Brannvall, art history professor at Foothill College, said that she thinks safety procedures must be our top priority. 
"We need to keep at the top the safety of our students," Brannvall said. "I am glad that I went to the forum and had the opportunity to express my concerns and those of my students and colleagues."