How the recent DACA court ruling affects undocumented students
Introduction to the Deferred Action for Childhood Arrivals Program
The 5th Court of Appeals affirmed a previous ruling that declared the Deferred Action for Childhood Arrivals Program (DACA) illegal on Oct. 5. The decision sets the stage for further legal battles that could threaten the education, employment and immigration status of more than 600,000 young people across the United States. 
The DACA Program grants a two-year period of "deferred action" to undocumented immigrants brought into the country as children, meaning they receive protection from deportation and may obtain work permits. In 2012, Janet Napolitano, the Secretary of Homeland Security under the Obama administration, explained the idea of the policy. 
"(U.S. immigration laws are) not designed to be blindly enforced without consideration given to the individual circumstances of each case," she wrote in her memorandum. "Nor are they designed to remove productive young people to countries where they may not have lived or even speak the language. Indeed, many of these young people have already contributed to our country in significant ways." 
Though the DACA Program has faced several lawsuits over the years, the most substantial one occurred in July 2021. A federal judge in Texas, Andrew Hannen, ruled DACA illegal because the Obama administration did not pursue the public notice and comment required by the Administrative Procedures Act for federal policies. 
Hannen's ruling on the case halted new applicants to the program. As of October this year, the program is still not accepting new applications. 
However, Hannen allowed current DACA recipients who had already applied for renewal at the time of the decision and those whose DACA status had expired less than a year earlier to continue receiving the program's benefits.
"(T)hese rulings do not resolve the issue of the hundreds of thousands of DACA recipients and others who have relied upon this program for almost a decade," Hannen said in his order. "That reliance has not diminished and may, in fact, have increased over time."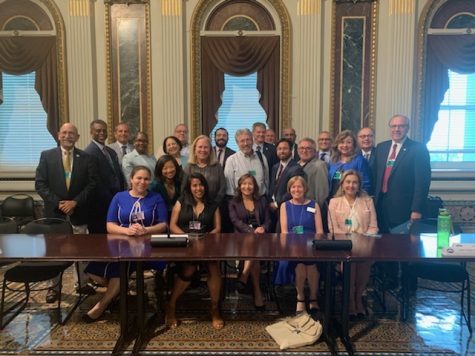 De Anza Administrators React to the 5th Court of Appeals Ruling 
A day after the 5th Court of Appeals' ruling, De Anza President Lloyd Holmes, Interim Foothill President Bernadine Chuck Fong and Foothill-De Anza Chancellor Judy Miner sent an email to district employees voicing their support for all undocumented students on their campuses. The three administrators said they were "deeply troubled" by the court's decision. 
"Even as we hope the decision is overturned, the uncertainty it creates is untenable," they wrote in the email. "DACA recipients deserve to have their status as equal Americans protected from court decisions like this one." 
In an interview with La Voz, Miner called the court's decision "devastating." She voiced her support for the continuance of DACA as well as a "clearer and easier" pathway to citizenship for undocumented students. 
"I worry so much about our students who have been relying on that kind of protection," Miner said. "I'm hoping that there'll be enough public outcry to get the attention of the decision makers in Washington D.C." 
Miner, along with Holmes, are part of the President's Alliance on Higher Education and Immigration, an organization made up of university leaders that advocate for undocumented and international students. This year, Miner traveled up to Washington, D.C., with two undocumented members of this organization and noticed that they were treated differently than herself. 
"We had two visits, one to the White House to see Dr. (Jill) Biden, and one later that same day to meet with Secretary Susan Rice," Miner said. "When we were meeting with Susan Rice, the two undocumented women with us had to wear special badges that said, 'Escort required.' We didn't have that on ours."
Miner connected the situation to broader issues of acceptance and inclusivity that are present even in government structures. 
"That's so emblematic of the pain that they have endured," she said. "These are two professional women that are contributing in major ways to immigration rights and higher education policy, and to be tagged that way just spoke volumes to me about the injustice that continues."
To combat the financial struggles that undocumented students face, the Foothill-De Anza District agreed to be named as a plaintiff in a 2020 lawsuit against the Secretary of Education Betsy DeVos. The Coronavirus Aid, Relief and Economic Security Act, or CARES, restricted students who did not complete a Free Application for Federal Student Aid application (FAFSA), from accessing grants in the program. 
According to the Federal Student Aid website, undocumented students cannot receive a social security number and fill out a FAFSA form. As a result, the district had problems dispersing the first payout of CARES dollars to undocumented students until a California judge ruled against the Department of Education in June 2020.
"We've given out millions of dollars to help students stay in school," Miner said. "But DACA recipients were not eligible until we actually helped challenge that exclusion for them." 
Miner also explained the importance of Undocumented Student Action Week, an effort spearheaded by several organizations that aims to recognize undocumented students. The event runs from Oct. 17 – 21 annually and Miner called it an opportunity to "appreciate" this group on campus. 
"We admire their tenacity and their grit in what they're doing," Miner said. "We're a nation of immigrants unless you were born here as one of the native people, and they're facing some of the hardest trials of any immigrant population."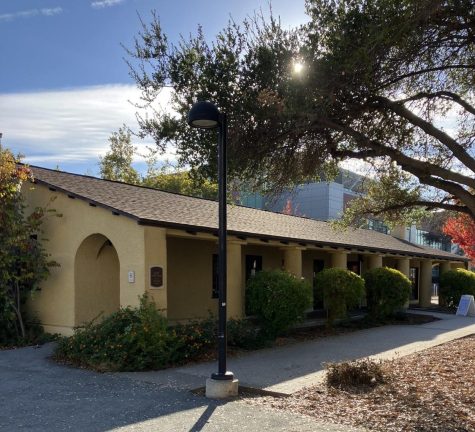 A De Anza Faculty Member Reacts to the DACA Ruling
Angelica Esquivel, the program coordinator of the Vasconcellos Institute for Democracy in Action  (VIDA), said current DACA recipients face mental health struggles because of the program's instability.

"It's that fear of not knowing what's gonna happen," Esquivel said. "It's also that fear of your whole life being changed from a simple decision that is made by people that are not being affected by it, and who probably are not communicating with the community to see what they need."
Should the program collapse, Esquivel said 600,000 young people could be left without a job, protection from deportation and the opportunities that come with having a work permit. 
"If you take that away, how are they gonna afford to pay anything that they have built up?" Esquivel said. "Will they just not be able to support their families because they would be ineligible to work? Every time there's a attack (on DACA), there is that possibility of 'I can lose everything.'"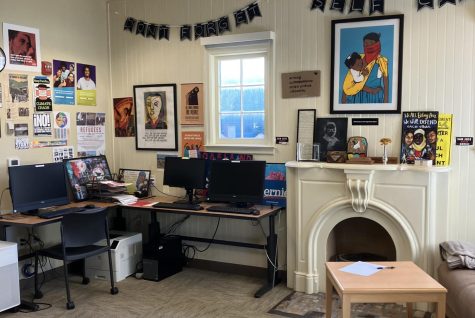 A De Anza Undocumented Student Tells Their Story
An undocumented student at De Anza who wished to remain anonymous echoed Esquivel's sentiment, calling the attacks on DACA "heartbreaking." 
"It's unjustifiable that a program like DACA can be knocked down and deemed illegal," the student said. "We're in a country that's supposed to be equal, so why would you take away a program that fights for equity?"
The student comes from a low-income family and said they immigrated to the U.S. at age seven to pursue an education. According to them, becoming the first in their family to graduate high school and attend college makes up a significant part of their identity.
"(First-generation college students) don't have that backup from (their) families because they didn't go through all of these things," the student said. "We have to keep exploring what being a first-generation student means and just handle it on our own, which I think really adds to our character." 
Though the student does not qualify for DACA, they can afford to attend De Anza with the help of the California Dream Act and the Promise Program. They said it's gonna be more of a challenge to afford a four-year university.
The student also explained the misconceptions around the amount of adversity that undocumented students face in getting an education. 
"I hear a lot of 'You're just here to get the resources and you're not really adding anything,' but personally I have seen undocumented students work twice or even three times harder than regular students," the student said. "Our struggles are just mostly overlooked."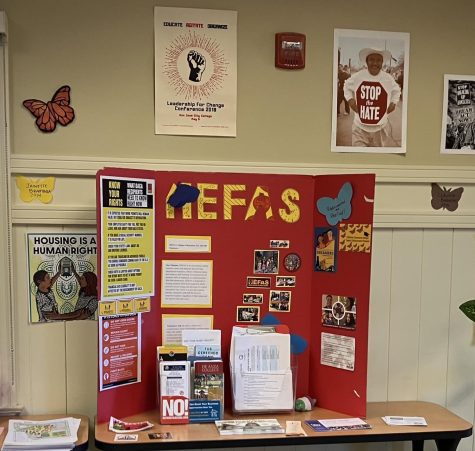 The Future of DACA for Undocumented Students
The Higher Education for AB 540 Students program (HEFAS), is an on-campus group comprised of undocumented students and their allies. Jocelyn Velazquez, a HEFAS membership coordinator, called education a "human right" and fears that students will drop out of school if they lose DACA benefits. 
"This is gonna be really hard for students who have hope in themselves and want to continue," said Velazquez, 19, a business economics major. "If the government doesn't give (students) hope, where else are they gonna get it from?" 
The Department of Homeland Security issued a "final rule" this September that maintains almost all of the original policy's provisions while also making some key revisions. On Oct. 14, Judge Hannen allowed the final rule to take effect with the limitations he set on allowing new applicants into the program.
The final rule will be put into place on Oct. 31 and reinforces DACA by making it a part of federal regulation. In a statement to the country, President Biden reasserted the importance of fortifying DACA and urged Congress to take further action in protecting undocumented immigrants, often referred to as "Dreamers." 
"Only Congress can ensure a permanent solution by granting a path to citizenship for Dreamers that will provide the certainty and stability that these young people need and deserve," Biden said in the statement. "I have repeatedly called on Congress to pass the American Dream and Promise Act
I now renew that call with the greatest urgency. It is my fervent hope that through reconciliation or other means, Congress will finally provide security to all Dreamers, who have lived too long in fear."